Application Deadline:
November 17th, 2023
---
Interview Notification Deadline:
December 15th, 2023
---
Interview Dates:
January 9th & 10th, 2024
---
Program Start Date:
August 12th, 2024
---
Contacting NV-PIC:
Questions regarding the NV-PIC may be directed towards Shera Bradley, Interim Program Director, at dpbhnvpic@health.nv.gov or (702) 486-6646.
Life in Nevada
Nevada Area Attractions
NV-PIC is a consortium program with sites across the diverse landscapes and cultures of Nevada. Interns are placed at one site for the full internship year, but have the opportunity to travel and experience the diverse and unique ecosystems of Nevada. In addition to experiencing the beauty of Nevada, interns who choose to stay in Nevada following internship have opportunities for loan repayment and forgiveness through working in approved National Health Service Corps (NHSC) loan repayment sites or through the Public Service Loan Forgiveness (PSLF) Program.
Southern Nevada
One of our internship sites (SNAMHS) is located in the heart of Las Vegas. Las Vegas is well known for its world-class entertainment, day-spas, auto shows, nightclubs, retail, golfing, and fine dining. This 24-hour city offers wildlife habitats, fine art, and museums (dedicated to Neon, 'The Mob,' natural history, and more). Recreation within the natural wonders of the nearby Nevada desert includes breathtaking landscapes and spectacular rock formations, such as Red Rock Canyon in the Mohave desert, Lake Mead, the Valley of Fire, and Mount Charleston. Daytrip destinations include: the Grand Canyon, Lake Havasu, the Extraterrestrial Highway and Area 51, Mojave National Preserve, Zion National Park, and Dixie National Forest.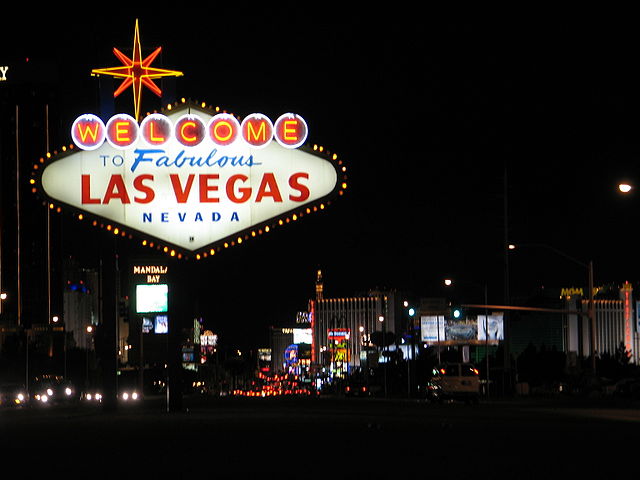 Las Vegas is a vibrant sports city. Las Vegas is the home of the Vegas Golden Knights, the 2023 Stanley Cup Champions! And the Las Vegas Aces, the 2022 WNBA Champions. The Las Vegas Raiders play at Allegiant Stadium (also the site of many other concerts and events). Las Vegas is hosting the 2023 Formula One Race (Las Vegas Grand Pix) and the 2024 Super Bowl.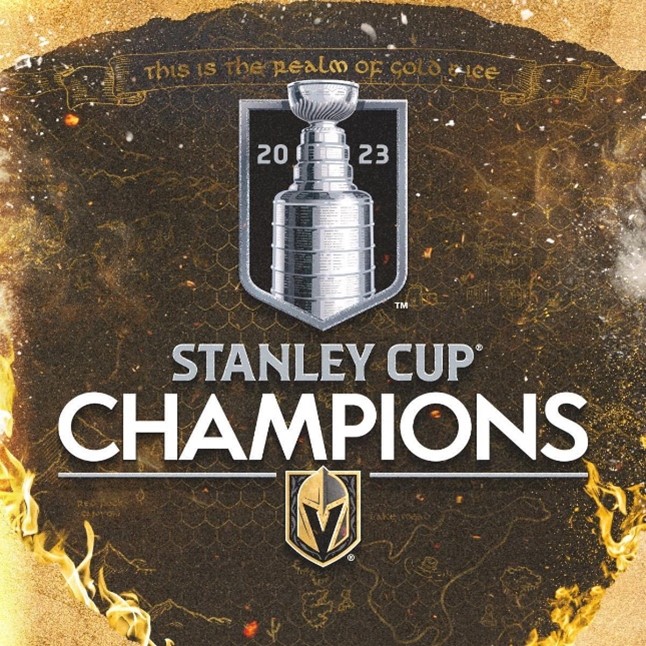 Northern Nevada
Our other internship site is located in the northern region of the state in Carson City (CCRC). Carson City, the state capital, small in size but big in stature, is home to many historical sites. Close by are Lake Tahoe to the west, Virginia City to the east, Reno to the north, and Genoa to the south. Reno, "the Biggest Little City in the World," is 30 minutes away from Carson City and a two- to three-hour drive from major metro areas in northern California (including Sacramento and San Francisco). Northern Nevada is a year-round recreation destination. Activities include skiing, snowboarding, fishing, boating, hiking, wilderness camping, mountain biking, horseback riding, swimming, watersports, and golf courses. Area outdoor recreation venues include the Truckee River, a variety of lakes, including beautiful Lake Tahoe, and the mountains known as the Sierra Nevada. Lake Tahoe has long been considered the "Jewel of the Sierra," not only for its contribution to the scenic majesty of the area, but also for the adventure that can be found in the region, which includes the largest concentration of ski slopes in the United States and endless mountain biking trails, including Lake Tahoe's famous rim trail.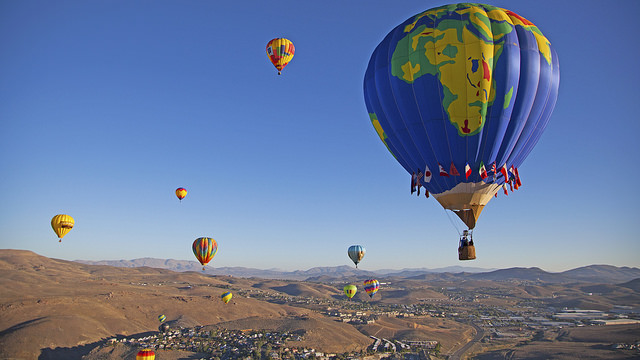 Statewide Attractions and Events
Known for its legal gambling and world-class casinos, Nevada has a rich arts and cultural scene as well. Annual events in Las Vegas include the City of Light Jazz Festival, World Series of Poker tournament, Annual Academy of Country Music Awards, Vegas Uncork'd, Rock 'n' Roll Marathon, Electric Daisy Carnival, Motor Trend Auto show, Cirque Du Soleil, Wrangler National Rodeo Finals, Life is Beautiful festival, UNLVino, and the Word Food Championships. In Northern Nevada, Artown in Reno includes a month of live music on the river and other venues around town. Other annual community events include the Reno River Festival, Street Vibrations, Hot August Nights, The Great Reno Balloon Race, National Championship Air Races, Best of the West Rib Cook-off, Virginia City Camel Race, Street Vibrations, Reno Rodeo, Carson Valley Days Festival, and the Burning Man Festival held just a few hours east.
For more information on visiting and living in Nevada, please visit http://travelnevada.com.