Application Deadline:
November 17th, 2023
---
Interview Notification Deadline:
December 15th, 2023
---
Interview Dates:
January 9th & 10th, 2024
---
Program Start Date:
August 12th, 2024
---
Contacting NV-PIC:
Questions regarding the NV-PIC may be directed towards Shera Bradley, Interim Program Director, at dpbhnvpic@health.nv.gov or (702) 486-6646.
Southern Nevada Adult Mental Health Services (SNAMHS)
3 Full-Time Positions:
1-2 Inpatient Assessment & Intervention track (APPIC Program Code: 2323-11)
1-2 Forensic Evaluation track (APPIC Program Code: 2323-15)
General Information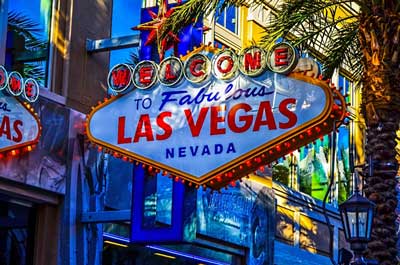 Southern Nevada Adult Mental Health Services (SNAMHS) is a behavioral health system that consists of Rawson-Neal Psychiatric Hospital, a civil inpatient psychiatric hospital, and Stein Forensic Facility, a forensic inpatient hospital; and four outpatient community mental health clinics. Currently, Stein is accepting just over 100 patients and Rawson-Neal is accepting between 50-60 patients. Nevada, like many states across the country, is responding to the increasing need for forensic services and has made dynamic adjustments to maximum census numbers.
Inpatient Services at Rawson-Neal Psychiatric Hospital for civilly committed patients
Inpatient Forensic Services at Stein Hospital for patients committed for adjudicative competency concerns
Assistive Outpatient Treatment (AOT)
Specialty Courts (Mental Health Court, Drug Court)
Housing and Residential programs
Consumer Drop In Centers
Medication management, counseling, and supportive services at outpatient clinics
The Department of Forensic and Civil Psychology at SNAMHS provides inpatient services including:
Psychological evaluation and testing (e.g., malingering, personality, cognitive, and differential diagnosis)
Clinical interviews
Evidence-based group and individual psychotherapy interventions (e.g., DBT)
Developing and implementing positive behavior support plans
Risk assessments
Participation on interdisciplinary team meetings
Client-specific consultations
Implementation of a token economy system
Training for hospital staff
Psychologists on forensic units conduct specialty evaluations, including adjudicative competence and comprehensive risk assessments. The psychology team also provides training and support for the competency restoration program and facilitates rational decision-making groups for patients. Psychology outpatient services at SNAMHS can include outpatient competency restoration and may include psychological evaluations and consultation.
The psychology department has regularly scheduled staff meetings that focus on continued training, case consultation, program development, and administrative tasks. The department also typically provides monthly trainings open to all agency staff called Tuesday Talks.
Internship Experience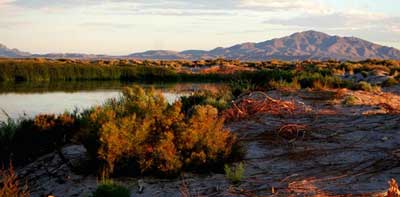 Interns will be expected to work full-time Monday through Friday during standard business hours; no on-call services required. Interns at SNAMHS develop skills and competencies in the assessment and treatment of serious mental illness (SMI), co-occurring disorders, and personality disorders. Interns develop and enhance their skills in the areas of professional development and clinical consultation.
Interns at SNAMHS will enhance their skills in diagnostic assessment, consultation, and treatment for a diverse, urban population. Interns have access to SNAMHS' extensive library of psychological testing materials. Interns are provided supervised experiences by licensed psychologists in clinical assessment, individual and group therapy, and the development of research projects. Supervision for DBT, CBT, and mindfulness-based individual and group interventions are available. Interns function as members of interdisciplinary treatment teams and provide consultation and crisis intervention support. Interns learn to consult with direct care staff and to write and implement behavior plans.
In addition to NV-PIC-wide didactics, interns at SNAMHS participate in weekly site didactic trainings and case presentations with early career psychologists, postdocs, practicum students, and undergraduate field placement students facilitated primarily by Dr. Bradley. Previous didactic topics have included: expert testimony, civil commitment, malingering, PAI, motivational interviewing, and board complaints/malpractice lawsuits. Interns have generally had an opportunity to observe expert testimony and participate in testimony preparation. Interns provide a Tuesday Talks training during the year. There are opportunities to participate in outreach events throughout the year.
More information about the intern workweek can be found here.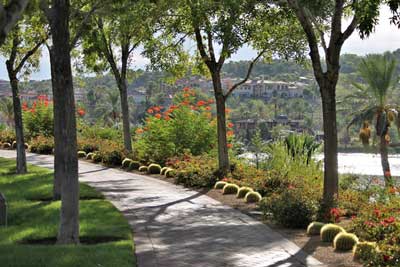 For 2024-2025, the SNAMHS internship site has been updated with the following tracks for a total of 3 positions:
All interns receive extensive training in assessment (broadly defined- record review, clinical interviews, report writing), Dialectical Behavior Therapy, and evidence-based interventions (adapted for our clinical population).  All interns will work with one or more long-term therapy clients for the duration of the training year. Our agency is a dynamic environment that addresses the crisis between mental health and the criminal justice system. SNAMHS is in the process of pivoting services to meet the forensic demands of the state. The internship tracks at SNAMHS provide an opportunity to work in a setting that contributes to change, including policies, regulations, and committee work.
Upon arrival to internship, focus areas will be determined regarding whether an intern will be placed in one or both hospitals. Depending on the interests of the interns, needs of the site, and availability of supervisors, adjustments may be made to meet their specific training goals during the year.
SNAMHS Inpatient Assessment and Intervention Track (APPIC Program Code: 2323-11) – 1-2 positions
Interns on the SNAMHS Inpatient Assessment and Intervention Track will have exposure to and gain knowledge of a psychiatric inpatient population in one or both hospitals. Interns will engage in activities to support patients and treatment teams, such as providing psychological assessments, individual and group intervention services, program development, and consultation services, as described above. Assessments may include personality, malingering, cognitive, intellectual, differential diagnosis, suicide risk, and violence risk. While the focus of this track is not intended to be forensic competency evaluations, all interns will get exposure to the competency restoration and evaluation process.
SNAMHS Forensic Evaluation Track (APPIC Program Code: 2323-15) – 1-2 positions
Interns on the SNAMHS Forensic Evaluation track works with individuals in an inpatient forensic facility who were court-ordered for evaluation and treatment competency restoration. Interns learn case law related to adjudicative competence and learns how to conduct thorough record reviews, write forensic evaluations, interview forensic patients, and conduct psychological and forensic testing when applicable. Interns have the opportunity to learn forensic assessment instruments such as the ECST-R, M-FAST, SIMS, SIRS, MacCAT-CA, and TOMM, to name a few. Interns also learn to conduct comprehensive risk-assessments for self-harm and violence. Interns will receive training in intervention with the forensic population.
Site Director
Shera D. Bradley, Ph.D. (sbradley@health.nv.gov)