Application Deadline:
November 17th, 2023
---
Interview Notification Deadline:
December 15th, 2023
---
Interview Dates:
January 9th & 10th, 2024
---
Program Start Date:
August 12th, 2024
---
Contacting NV-PIC:
Questions regarding the NV-PIC may be directed towards Shera Bradley, Interim Program Director, at dpbhnvpic@health.nv.gov or (702) 486-6646.
Rural Clinics- Carson City (RCCC)
Please note: for the 2024-2025 year, Rural Clinics Carson City will be inactive. Southern Nevada Adult Mental Health Services will be the only site accepting applications. Please check back for updates and/or changes to this status, or email Shera Bradley at dpbhnvpic@health.nv.gov.
APPIC Program Code: 2323-14
General Information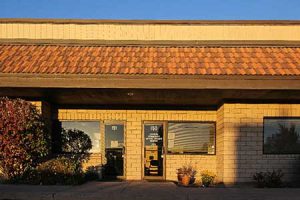 The Rural Clinics agency provides behavioral health care to underserved individuals with serious behavioral health needs. The agency has 15 behavioral health clinics located throughout 12 counties throughout rural Nevada; the NV-PIC intern works out of the Carson City clinic. Located at the foot of the Sierra Nevada Mountains and approximately 30 minutes from the Reno area, Carson City serves as the State's capitol and is home to just over 50,000 residents. Rural Clinics-Carson City employs four full time psychologists, as well as several master's level clinicians, psychiatric nurses, psychiatric case managers, psychiatrists, and psychiatric nurse practitioners. RCCC often serves as a training site for practicum and interns of various disciplines.
The professional staff at RCCC provide services to clients both in person and through telehealth to clients based in more remote areas of the state. RCCC staff also provides behavioral health on-call coverage via telehealth to emergency rooms in rural hospitals throughout the state. Staff at the Carson clinic are involved in several community partnerships including Mobile Crisis, Mental Health Court, and Juvenile Justice Diversion. The clinic provides outpatient services to approximately 900 children, adolescents, and adults per year.
Internship Experience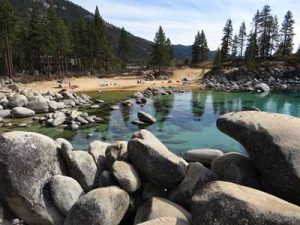 Interns will be expected to work Monday through Friday during standard business hours; no on-call services required. Interns placed at RCCC work as part of an interdisciplinary team at an outpatient community behavioral health clinic. The intern provides intervention and assessment services to clients in-person in Carson City and to individuals located in additional rural and frontier communities throughout Nevada via telehealth. Interns provide individual and group therapy and provide comprehensive psychological assessments. Interns may occasionally travel to provide behavioral health supports, such as psychological assessment, to other clinics in rural areas. The intern placed at RCCC receives in-person supervision from one primary supervisor, as well as in-person and/or tele-supervision from other RCCC and/or NV-PIC secondary supervisors.
Interns receive training to meet the needs of a smaller community by learning to practice as a generalist working with a wide array of clients. Common presenting issues include trauma, depression, anxiety, psychosis, co-occurring disorders, family distress, interpersonal skill deficits, and factors prevalent in small communities such as social isolation, poverty, and social stigma regarding mental illness. Interns at RCCC are expected to work with clients across the age spectrum but may be provided some flexibility to focus their caseload predominantly on adults or youth, if desired. Additionally, the intern may have the opportunity to receive exposure to community-based activities such as outreach, education, prevention, and criminal justice diversion programs (i.e., mental health court). Mental health court (MHC) is a voluntary intensive outpatient program aimed to serve clients who committed a crime and have a mental health diagnosis. Interns will have the opportunity to work with the MHC multidisciplinary team, while providing individual therapy to clients. Please note that RCCC is not considered a forensic setting although clients with current/pending legal charges may be on an intern's caseload. Finally, interns may have some opportunities to witness and/or participate in state-legislative proceedings, including policy work on issues specific to psychology or behavioral health in general.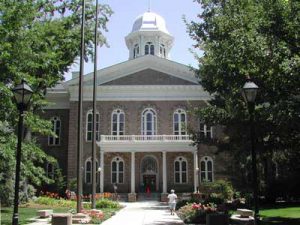 Finally, interns may gain some opportunities to witness and/or participate in the state-legislative proceedings, including policy work on issues specific to psychology or behavioral health in general.
Additional descriptions and a sample schedule for the RCCC intern can be found here.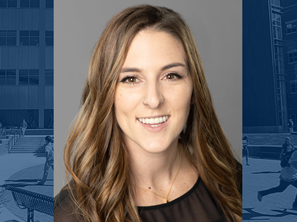 Jena Casas – Nevada Doctoral student in clinical psychology receives the Sam Lieberman Regents' Award for Student Scholarship
Site Director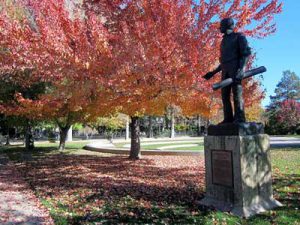 Josette Iribarne, Ph.D. (Contact Information)